Only available now!
Special Coupon!
For Everyone!
Can be used many times!
These coupons are only usable for Rakuma items purchased during the promotion period.
About international delivery charges
10% OFF is a maximum discount of 500 yen.

50% OFF is a maximum discount of 3,000 yen.

80% OFF is a maximum discount of 5,000 yen.
Use coupons and shop wisely♪
You can also use the coupon on items purchased from other stores when you complete the international shipping procedure together with your Rakuma items!
Rakuma Item

Purchase more than 1 item

Store "Y" Items

Store "M" Items

When using the free consolidation service

International shipping
10%OFF
The more Rakuma items you buy, the more you save on international shipping fees!
Up to 80% off!
*The above is just one example. Coupons can be applied to items from other stores as well, if they are shipped together with Rakuma items.
Discounts on international shipping fees are based on the total amount spent on Rakuma!
Buy 1 item with a price of 30,000 yen.

Buy 3 items, each with a price of 10,000 yen.

Buy 1 item with a price of 20,000 yen and 1 item with a price of 10,000 yen, for a total of 2 items.
If you use package consolidation for any of these situations, you can apply the 50% off coupon for international shipping!
The amount of money spent for items from other shops that are included in the consolidated package is not counted.
Official Rakuma shop listings
What is Rakuma?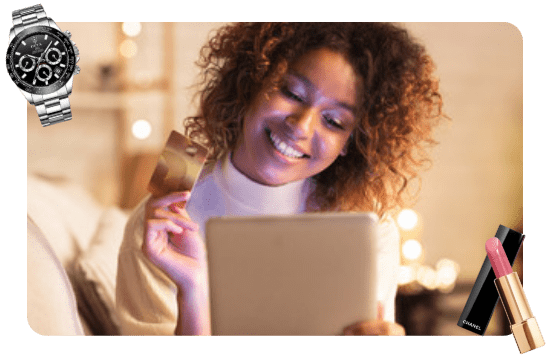 A flea market site operated by Rakuten
Easy and safe purchase procedure
Rakuma is a flea market site reborn from Japan's first flea market application , which started service in July 2012. Operated by Rakuten Group, the largest e-commerce company in Japan, it is safe and secure♪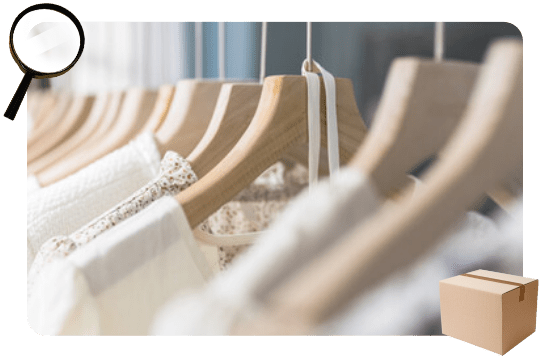 From the official Rakuma store
You can also buy officially listed products.
In addition to the products exhibited by general sellers, you can also purchase items from the "Rakuma Official Shop(ラクマ公式ショップ)" opened by re-use companies.
*Please check carefully the [Seller], etc. on the product details page before purchasing.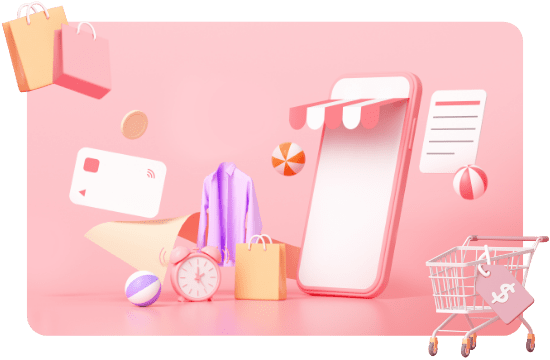 No hassle!
Easy to use, even for first-time users.
New items from all over Japan are being listed every day! You can place an order with just one click, get the products you want at a great price!
How to be eligible for the discount
STEP 1

Not Registered Yet?click here!

Already Registered? click here!

For those who register as a member during the campaign period, the coupon may be issued the next day after the registration.

STEP 2

Coupon information screen

Claim your coupon! Login to My Page > Coupon Information > Unclaimed coupons to get the International Shipping Fee COUPON.
* Claiming the coupon in advanced is required to use the coupon.

STEP 3

Order confirmation screen

Please select the International Shipping Fee COUPON you have obtained during the international shipping process!
Promotion Details
Promotion Period

Promotion Period

April 5, 2023 (Wed) 12:00 p.m. - April 25, 2023 (Tue) 11:59 p.m. [JST]

Coupon Usage Period

Coupon distribution date - May 2, 2023 (Tue) 11:59 p.m. [JST]

※All of the above are in Japan standard time.

Promotion Overview

For all Rakuma users

During the campaign period:

One 10% OFF international shipping coupon for orders including 1 or more Rakuma items
*Maximum discount of 500 yen
One 50% OFF international shipping fee coupon for Rakuma items totaling 30,000 yen or more
*Maximum discount of 3,000 yen
One 80% OFF international shipping fee coupon for Rakuma items totaling 50,000 yen or more
*Maximum discount of 5,000 yen

A total of 3 coupons will be given

*Maximum of 99 uses per coupon

Notes

Those who have not registered with Buyee will be given a coupon by the next day at the latest after registering as a member. An email will be sent when the coupon is given, so please check from My Page or email after registering as a member.
This service is only available for international shipping of items purchased on Rakuma or consolidated packages containing Rakuma products.
The 10% OFF coupon for international shipping is applicable to packages that contain at least one Rakuma item per box. There is no item price condition.
The 50%/80% OFF coupon is valid for packages containing Rakuma items with a total value of 30,000 yen or 50,000 yen.
The maximum discount amount for each of the 10%/50%/80% OFF international shipping coupons is 500/3,000/5,000 yen.
One 10%/50%/80% OFF international shipping coupon will be issued per person. Each coupon can be used up to 99 times.
Can't use the coupon along with other international shipping fee discount coupons.
If the discounted package shipping is canceled or returned, the coupon cannot be issued again.
If you wish to add optional services (such as package consolidation or protective packaging) to your order, the discount coupon will become invalid if any optional service is not completed before the end of the coupon usage period. Since the time required for each work varies, it is recommended to apply for optional services 4 to 5 days before the expiration date of the coupon.
The coupon cannot be used outside of the coupon usage period, so please complete the international shipping payment before the coupon usage period is over.
Other usage fees such as domestic delivery costs (delivery fee from seller to the Buyee warehouse) and plan fees are required separately.
Coupons cannot be exchanged for cash.
We will not be able to apply the coupon in case you forget to apply it during the shipping process.
Please note that the coupon will not be given if we determine that there is an issue with the user registration or order details.
Please note that if multiple accounts are created for the purpose of obtaining coupons, the sending of the corresponding packages will be stopped and all related accounts will also be suspended.
Please note that this promotion may end earlier than stated, and the campaign details may change without prior notice.
What is Buyee proxy shopping service?
Buyee is a service that purchases products on behalf of customers and sends the packages internationally.
From purchase to international delivery, Buyee takes care of everything.
So it's much easier to use compared to forwarding services.
The fees for Buyee service are also exceptionally cheaper than using forwarding services. So please take a look around!
Reasons you should use Buyee as your proxy shopping service
Able to interact with many e-commerce sites

You don't need to be able to read Japanese

Exceptionally low prices in the business

A range of delivery methods

No need for identity verification

Lots of ways to pay

Safe and reliable service