Sep 9(Fri) - Sep 30(Fri) [JST]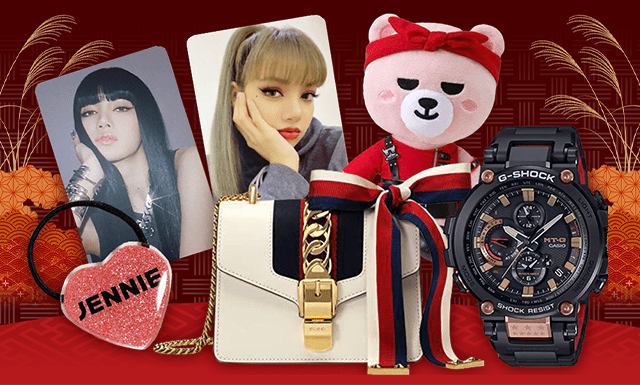 Let's look for treasures from all over Japan!
From anime goods/videogames and popular K-POP idol goods to super rare items
Only for users who use Mercari for the first time during the campaign period!
Receive a international shipping fee 4,000yen OFF coupon usable on the international shipping for any Mercari product! (one-time offer)
For example, when using a coupon you can get great deals!
Ideal for consolidated packages when purchasing a lot of Mercari items!
About Buyee Mercari Store Usage
Mercari Product Shipping Information
How to be eligible for the discount
One coupon will be issued per person.
You can apply the coupon up to 1 times.
* Users who have used Mercari in the past cannot use the coupon.
STEP 1

Those who have not registered in Buyee yet, click here!

Buyee members, click here!

For those who register as a member during the campaign period, the coupon may be issued the next day after the registration.

STEP 2

Coupon information screen

Claim your coupon!
Login to My Page > Coupon Information > Unclaimed coupons.
* Claiming the coupon in advanced is required to use the coupon

STEP 3

Payment confirmation screen

Please "Select Coupon" during the international shipping procedure !
After registration check the coupon section on your My Page or e-mail!
Promotion Details
Promotion Period

Promotion Period

Sep 9, 2022 (Fri) 12:00 p.m. ~ Sep 30, 2022 (Fri) 11:59 p.m. [JST]
* Coupons are given only to customers who have registered as members during the above campaign period.

Coupon Usage Period

Coupon distribution date ~ Oct 7, 2022 (Fri) 11:59 p.m. [JST]

Promotion Overview

Only for users who use Mercari for the first time
One coupon of 4,000 yen OFF for international shipping fee that can be used for for Mercari products wll be issued.

Notes

Coupon Acquisition

Please note that the coupon will not be given if we determine that there is an issue with the user registration or order details.
If a user is found to have made multiple accounts in order to acquire extra coupons, there is a chance that shipment of any related packages may be halted.

Coupon Usage

If you use a coupon, the international shipping fee will be up to 4,000 yen OFF.
Other usage fees such as domestic delivery costs (delivery fee from seller to the Buyee warehouse) and plan fees are required separately.
Only one coupon will be given to each participating user who meets the conditions of the promotion. The coupon can only be used for the shipment of one package.
Coupons cannot be exchanged for cash.
This coupon can only be used for purchases made on Mercari products. However, the discount can still be applied to products from other stores that are consolidated in a package containing Mercari products.
Can't use the coupon along with other international shipping fee discount coupons.
The coupon cannot be used outside of the coupon usage period, so please complete the international shipping payment before the coupon usage period is over.
If the discounted package shipping is canceled or returned, the coupon cannot be issued again.
We will not be able to apply the coupon in case you forget to apply it during the shipping process.
If you wish to add optional services (such as package consolidation or protective packaging) to your order, the discount coupon will become invalid if any optional service is not completed before the end of the coupon usage period. Since the time required for each work varies, it is recommended to apply for optional services 4 to 5 days before the expiration date of the coupon.
Only customers living in countries outside of Japan will be able to use the shipping discount on this coupon with Mercari.
Please note that this promotion may end earlier than stated, and the campaign details may change without prior notice.
What is Buyee proxy shopping service?
Buyee is a service that purchases products on behalf of customers and sends the packages internationally.
From purchase to international delivery, Buyee takes care of everything.
So it's much easier to use compared to forwarding services.
The fees for Buyee service are also exceptionally cheaper than using forwarding services. So please take a look around!
Reasons you should use Buyee as your proxy shopping service
Able to interact with many e-commerce sites

You don't need to be able to read Japanese

Exceptionally low prices in the business

A range of delivery methods

No need for identity verification

Lots of ways to pay

Safe and reliable service